Fostering collaboration, enhancing animal health
The eighth European Veterinary Immunology Workshop (EVIW) takes place in University College Dublin next August and the focus will be on training students and young researchers to enable real knowledge transfer of the latest research to enhance animal health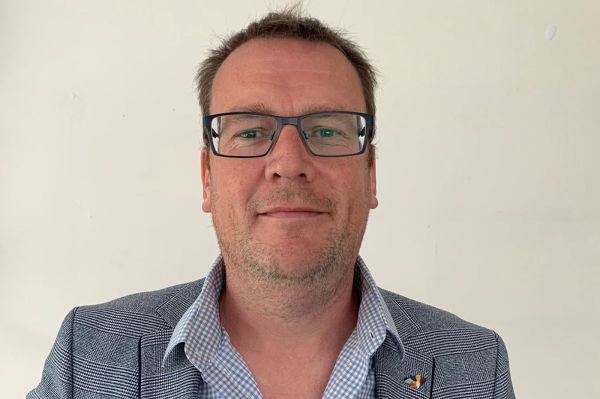 Kieran Meade, associate professor in immunobiology in the school of Agriculture and Food Science at UCD is the chair of the organising committee for the conference. He spoke to Irish Farmers Monthly about the conference's aims and objectives.
"The EVIW is organised by the European Veterinary Immunology Group – a dedicated group that aims to showcase the latest in immunology research in livestock. The last event was held online due to Covid-19 restrictions, so there has been a latent interest building for an in-person event where networks and connections can be built. We can showcase what is happening across Ireland to both a European and international audience. The conference theme is 'working together', across continents, across specialties, across infectious agents and across species."
The conference, he says, is an important opportunity not only to share research but also to network and build relationships and encourage collaboration. "Nurturing new partnerships, and stimulating innovation across disciplines, is critical to solving the serious problems we have, like antimicrobial resistance (AMR) and risk of zoonotic diseases." Research shows us that 60 per cent of infectious diseases are caused by agents that are zoonotic in nature and these infections can move between species.
"Prior to Covid-19, we were making the case that we need more investment to drive surveillance of infections at source. Post Covid-19, this is an easier sell, as there is a renewed focus on trying to control infectious diseases, not only in agriculture, but also in wildlife to secure the wider food chain and protect human health. The risk is that, without urgent focus, these issues will get worse as we try to feed a growing global population," he says.
The EVIW conference will precede the European Congress on Immunology also being held in Dublin and will include guest speakers to continue the theme of learning across species. "We are running the conference immediately prior to the European Immunology Conference – this is important as we know in veterinary medicine we need to move away from reactive mode and into prevention mode and to do this we need to understand the immune system in much more detail. A large emphasis will be on vaccination for example, but there are lots of diseases for which we don't have effective vaccines, so we need to get more investment, more partnerships and a better realisation of the urgency of the situation. EVIW will help to build that momentum."
Some of the topics that will be covered at the EVIW include tick and parasite immunity; how immunology can help avert future diseases; tuberculosis; and the microbiome. "The vast majority of what we know about how the immune system works comes from humans and mice, but livestock have evolved important differences and identifying these is key to the design of successful strategies for disease prevention, and that is why this conference is so important. Eight animal species supply 90 per cent delete of the world's food – this conference is about better understanding the immune systems in those principal livestock species," Kieran says.
One Health
The conference is also an opportunity to platform younger researchers and PhD students, Kieran explains: "Our new MSc in Animal Science at UCD has modules in animal and One Health, and the purpose is to generate the future leaders who will champion One Health."
Led by the World Health Organization, 'One Health' is an integrated, unifying approach to optimise the health of people, animals and the environment. It is particularly important to prevent, predict, and respond appropriately to global health threats such as the Covid-19 pandemic.
"We are all part of a connected ecosystem; we know that now since Covid-19 and so the One Health agenda is critical. We need to break down silos between animal and human health and encourage a multidisciplinary, collaborative approach. Industry also plays an important part in this – animal nutrition and health companies now realise the importance of building multi-disciplinary teams for success.
"The future is One Health and that means that we need to build closer relationships and collaboration between farmers, animal scientists, veterinarians and other disciplines. This is an exciting opportunity for our graduates to shape the future of agriculture, secure the food chain and protect human health."
The EVIW Conference is expected to attract people involved in animal health, animal health policy and disease control, researchers, vets, and industry. "It will be a flexible format with day passes so that practising vets can interact with disease experts and focus on their particular areas of interests, for example one of the topics will be on eradication of bovine tuberculosis and we will have leading international experts in this field speaking as well as our own government officials shaping eradication policy."
Conference topics
Futurescoping – how immunology can help avert future diseases
Tuberculosis and One Health
Vaccines for the future
Veterinary Immunology toolkit
Systems immunology
Mucosal immunology
Genetics and epigenetics of the immune system
Translational veterinary immunology
Tick and parasite immunity
Fish immunology
Avian immunology
Horse immunology
Virology/Parasitology/Pathology
Companion animal immunology
Wildlife immunology
The educational landscape in veterinary immunology
EVIW 2024
August 29-31
University College Dublin
EVIW2024.ORG