JCB commits to return to LAMMA 2024
Following a two-show absence, JCB is set to return to LAMMA in January 2024 with an 'impressive display of both established and new JCB agricultural products' the company has confirmed.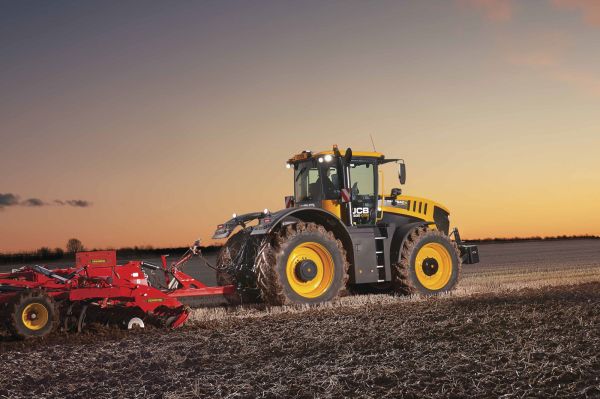 According to JCB, the event 're-established its status as Britain's leading agricultural machinery show' when it took place this year in January, with 'strong participation by manufacturers and distributors, and with enthusiastic attendance by farmers, contractors, and dealers'. Following cancellation of the event in 2021 due to the Covid-19 pandemic, LAMMA was rescheduled to take place in May in 2022, before returning to its usual January spot in 2023.
John Smith, JCB Agriculture managing director, said: "We'll be at LAMMA in 2024 with our best-ever range of agricultural machines for productive farming and contracting." He added that LAMMA 2024 will be an effective showcase for the company's products, held at the right time of year in a comfortable environment. "We are looking forward to having face-to-face conversations with existing and potential customers as we present an exciting line-up of existing and new machines."
In recent years, JCB says it has invested in design and technology to continually improve its range with more productive, more powerful and more fuel-efficient machines across the board. Newcomers include the 173hp, 50km/h Loadall 542-70 AGRI Pro telescopic handler and TM 420S telescopic wheeled loader, and the 282hp JCB 457S high-performance wheeled loading shovel.
Attendees will also get the chance to see the new JCB Fastrac iCON tractors equipped with the all-new iCON operating system. In addition, JCB has built a growing portfolio of quiet and compact battery-electric E-Tech machines with zero emissions helping preserve a clean-air atmosphere on farms while slashing maintenance and running costs. Most recently, the Loadall 525-60E telehandler, Teletruk boom forklifts and electric mini excavators were joined by the 403E, a compact wheeled loader. In addition to these machines, further product releases are planned to make their debut at LAMMA 2024.