Noel Dunne
Machinery Editor
Punchestown, ahoy!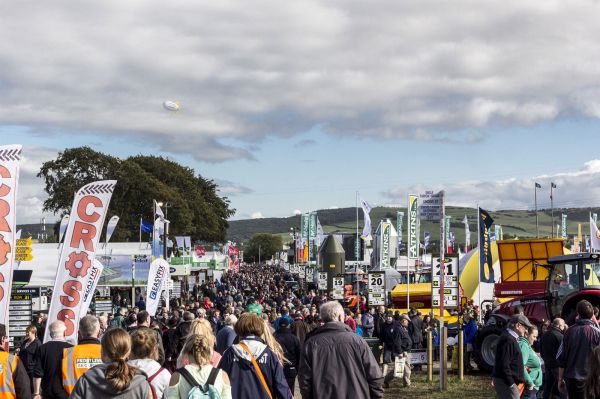 Well, readers, here we are into the second quarter of 2023 already! It seems like only yesterday that I put the Christmas decorations in the attic, but time waits for no one, and it is eating into this year like a starved lion on a carcass in the wilds of the jungle!
Why is it that when you get older, the years seem to fly by? When I was 18, I couldn't wait 'til I was 21 to hit the club, have a few pints, get a key to the door, and all the rest. Now, I wish I could hit the brakes to slow down the speeding years. But, we plough on!
Now, let's get down to the business at hand. I see that there is a vast difference in fertiliser prices between the North and the Republic, with some farmers located as far down as Wexford, receiving fertiliser from across the border. Tillage, beef and dairy farmers will track the best possible prices they can get as the spreading season approaches – especially with a differential of up to €250 per tonne, year on year – and if it means going north of the border to get the best rates, they will do it. And, it is understandable. It is all about the bottom line at the end of the day. There is an expectation that co-ops and merchants will adjust their rates over the next few weeks; with the bad weather and poor ground conditions over the last while, farmers are holding firm on buying.
The new National Dairy Beef Welfare Scheme 2023 has opened and there is an increase in capacity this year with farmers now able to claim €20 per head for up to 50 calves, up from 40 last year. There is a total fund of €5 million available; a nice boost to the sector.
There has also been some good news for farmers with traditional farm buildings on their land as the the building scheme is now up and running with grants of up to €30,000 available from 2023 to 2028 for restoration. There are fine farm buildings all over the country that could do with a new lease of life; they add a lot of character to a farm.
On the tillage front, we have heard that the Minister for Agriculture, Food and the Marine is to launch a Food Vision Tillage Group, like the ones he established for dairy, beef and sheep. The news has been welcomed, generally, by the sector but it highlighted that there are many hurdles to overcome, and one priority will be to address the pressure on land prices coming from the dairy sector.
As contractors' charges look set to rise by 5 per cent in 2023 owing to the increase in costs on farm machinery, fuel, labour and insurance it looks like pit silage will go to €175/acre and may rise to €187/acre (including VAT) this year, according to the Association of Farm and Forestry Contractors (FCI). The FCI has just announced the appointment of a new managing director, Anna Gleeson Hanrahan, who will be taking over from Michael Moroney. Michael will remain as communications director.
On the show front, the FTMTA is bucking the trend as all leading manufacturers are starting to book in for its summer show, which will be held, outdoors, on July 5-6 in Punchestown. A trend in the UK and Europe has seen some major manufacturers pull out of similar events. Not so for Punchestown where household names like John Deere, Claas, Kramer, Fendt, Valtra, Landini, McCormick and many more have already registered.
Until next month, my friends, farm wisely and farm safely.